Train Muay Thai from anywhere in the world!
Thaiboxing.online is the ultimate training platform for any Muay Thai enthusiast, searching to increase their knowledge in the game; or simple start their journey in the most beautiful martial art on the planet. Learn from the very first basic steps, all the way up to a professional level.
WE CAN HELP YOU BECOME THE BEST YOU CAN BE.
The body achieves what the mind believes.
At the start of his career Luis Regis used to spend hours and hours watching his favourite fights to masters his Muay Thai skills. However, the challenge was to watch the fights and add to his knowledge, as there were no educational videos explaining how to execute the techniques.
After years of competing at the highest level and becoming an Australian champion, while also teaching at the renowned SRG Thai Boxing Gym, Luis created the perfect platform for Muay Thai students from all over the world to have access to an easy, step by step way of mastering the "art of 8 limbs".
Thaiboxing.online is his way of sharing with you – from the very first steps up until a professional level – all the secrets from one of the most beautiful martial arts on the planet. By offering everyone a great understanding of not only the techniques, but also Thai culture, costumes and folklore, you will feel like you're in Thailand ... from the comfort of your home.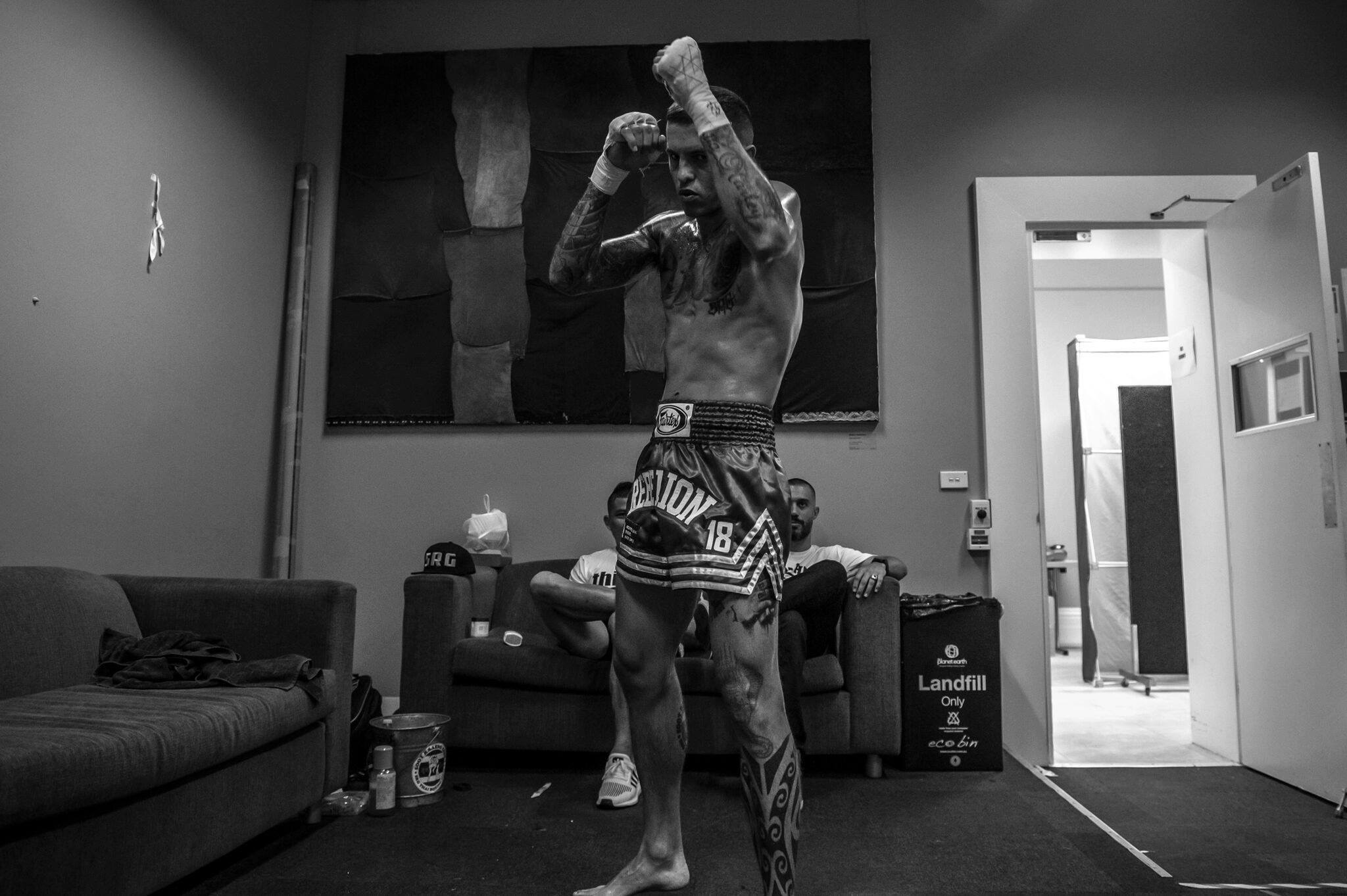 Everything you need to know about the most brutal and beautiful martial art on the planet, all in one place. Enjoy your learning experience with step-by-step technique breakdowns, along with a huge amount of insight from world champion trainers and fighters that have done it all before.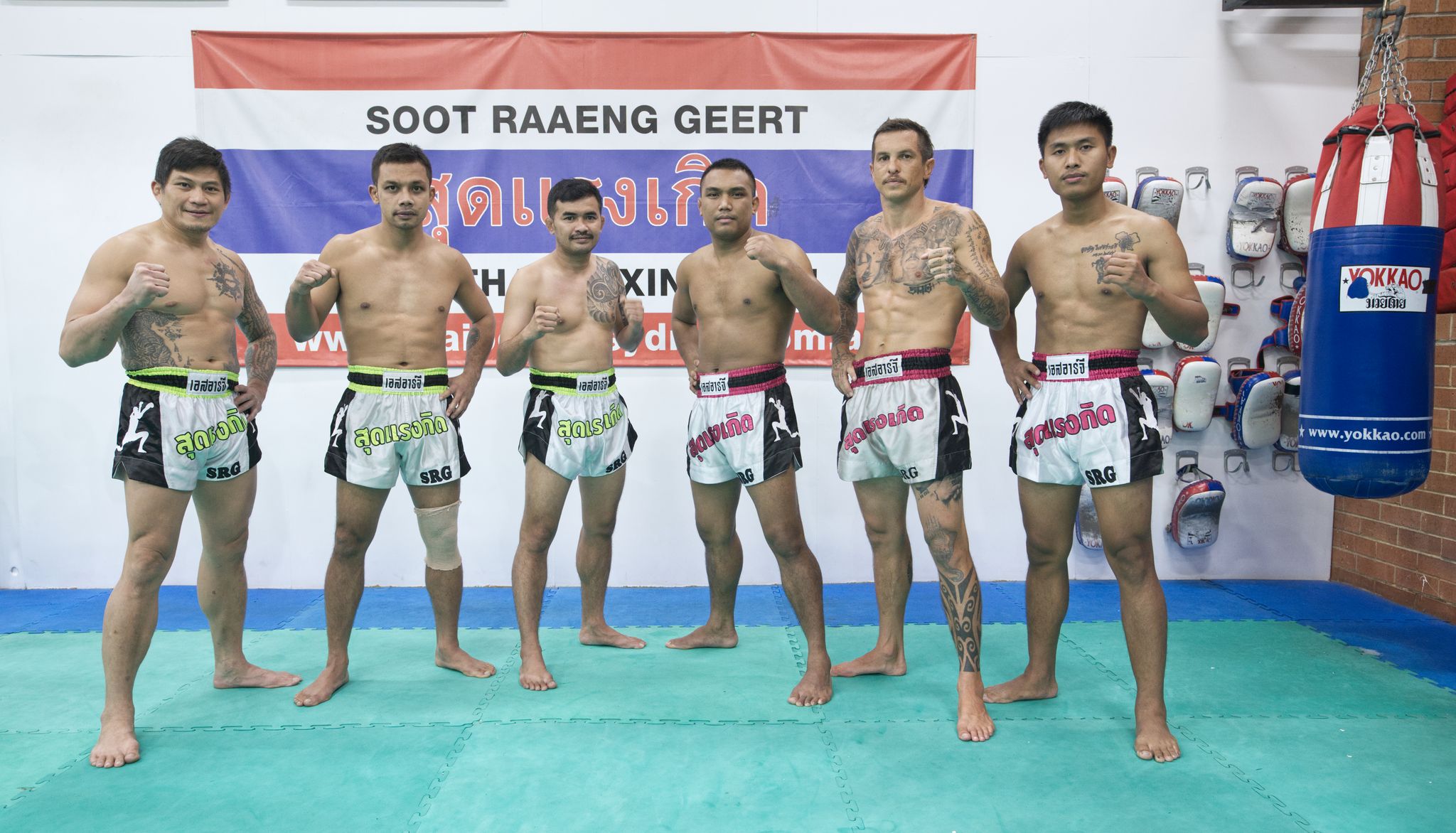 We specialise in teaching the authentic martial art of Muay Thai. thaiboxing.online founder, and Australian champion, Luis Regis; along with his great team of Thai trainers have invested all their effort into teaching their students a complete Thai experience of culture, costumes and folklore.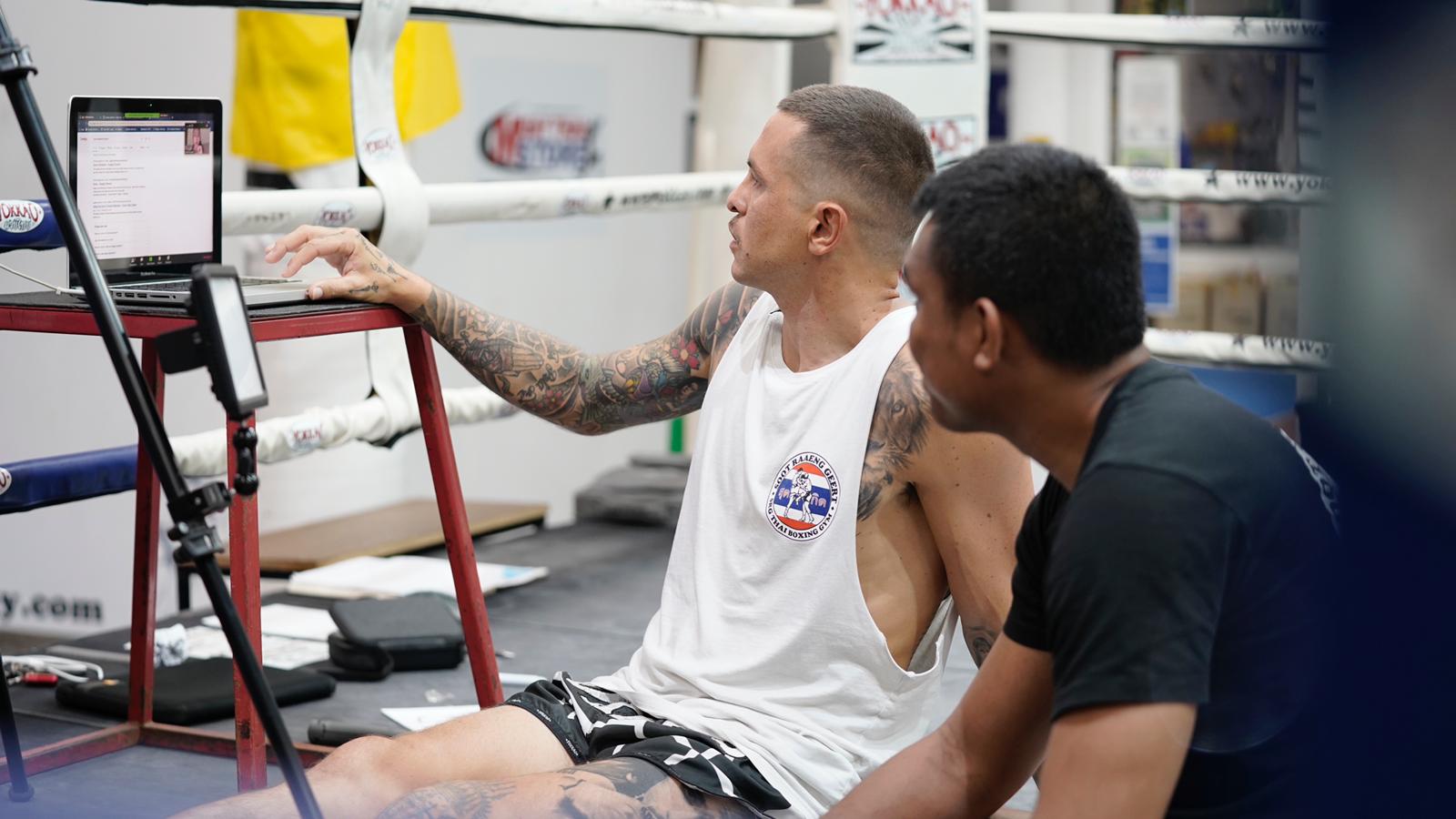 Online coaching
You can now book a private online session with one of our coaches. Have you considered having someone with a huge amount of experience watch you train so they can offer advice for you to better yourself? Or for them to watch some of your fights and give you tips to improve your technique? Sometimes we all need that experienced coach to show us the path to greater heights.
Thai boxing, or Muay Thai as the Thai people call it, is the traditional art of self defense of the Thai people. The Thai style of unarmed fighting is different from international boxing in that feet, elbows and knees are used as well as fists. Thus it resembles far more accurately a 'real world' fight scenario free- and is therefore considered superior to international boxing as an art of self defense. As it is more exacting (and exhausting!), in competition a Thai boxing match lasts only five rounds of three minutes each, with a two-minute rest between rounds.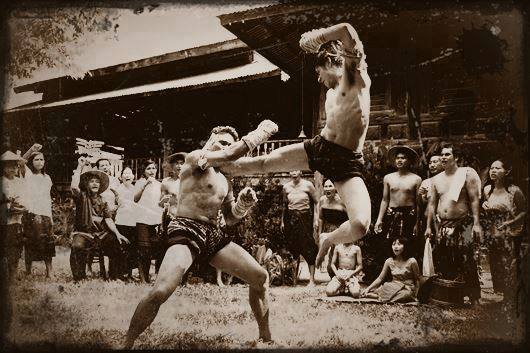 Sign up and learn Muay Thai from the best
We don't give belts. We will not grade you. We won't keep you inside a box!


We will show you the way to truly become the best version of yourself and become a true martial artist.
Remember knowledge is your most powerful weapon and our courses will take your knowledge to the next level.
Check your inbox to confirm your subscription